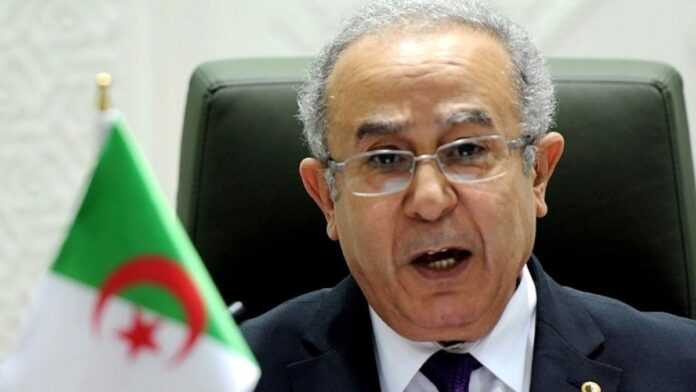 Appointed Head of Foreign Affairs Ramdane Lamamra used the handover ceremony with his predecessor Sabri Pukadum to divide his department's diplomatic priorities. The new head of Algerian diplomacy focused on the Libyan crisis and Palestine. Without scratching Morocco, he brushed off the question of Western Sahara.
Algeria's foreign ministry has a new boss. This is Ramdane Lamara who came after Sabri Pookadum. The new head of Algerian diplomacy, who took office yesterday, lasted on the Libyan crisis and Palestine. On the other hand, to the question of the Western Sahara, he was not very talkative. He approached the regional conflict only when he summed up the obstacles to North African construction.
"Current conflicts, such as the Western Sahara and the Libyan crisis, are affecting the process of uniting the teams and the leap towards the expected cohesion and solidarity," Ramd லாn Lamamare underlined. But he also sent indirect messages to Morocco. In particular, "Stop inciting crises" for all parties in the Maghreb region, "impose a false record" and "show foresight, intelligence and accountability" to ensure a favorable conditions for a "better future for all people without exception".
In his speech, Ramdane Lamara declared that "his country will not leave any way out of the crisis in Libya in support of peace, brotherhood, unification of forces and a democratic regime that the Libyan people want." Brother.